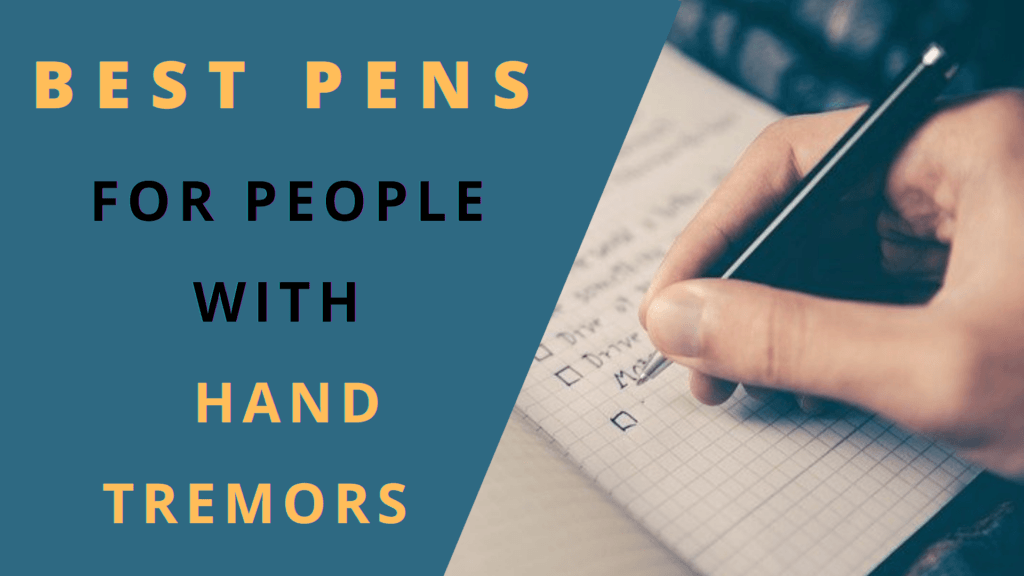 People suffering from essential tremor or Parkinson's tremor often find it difficult to write. The moment they set and start writing, it becomes a stressful task for them. They are even sometimes unable to sign a check or write their names on important documents. To avoid this problem, they are often advised to use adaptive pens that are designed for people with tremor.
There are many different types of pens available on the market. But choosing the right one often becomes a tricky decision for many of us. Here, we have compiled a list of the 7 best pens that we think are different from regular pens and could be very useful for people with tremor. These pens come with some good features that may help to reduce the tremor effects and improve handwriting. So have a look at the list below and choose the pen that suits you or your loved ones suffering from hand tremor.
1. SMOOTHERPRO Heavy Duty Stainless Steel Pen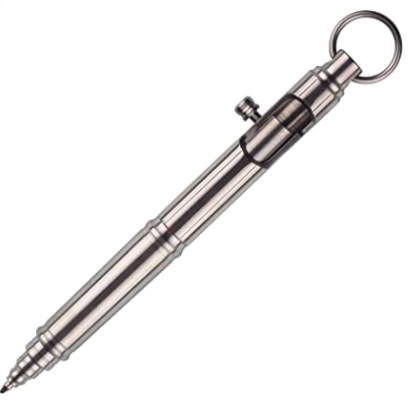 Features
A decent inexpensive metal pen.
Made from heavyweight full metal stainless steel 316-grade solid bar.
Much heavier than a normal pen.
Comes with 2 x Refills (1 is pre-installed and another is coming in the box.
Standard refills are commonly used in this pen.
---
2. SenseAid Weighted Pen for Tremors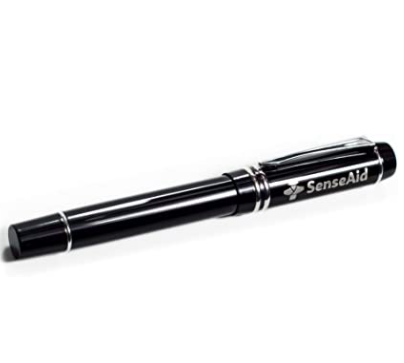 Features
The pen is sturdy, heavy, and solid with a classical look.
Carries a total weight of 70 grams.
Features 1mm tip, providing a very smooth writing experience.
Requires LESS PRESSURE than a typical ballpoint pen.
Comes with a long-lasting and refillable ink cartridge.
---
3. HEAVY Super Big Fat Weighted Pen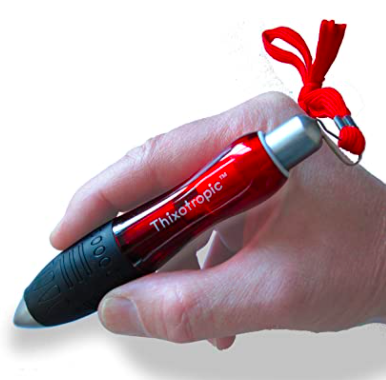 Features
Sturdy and heavy with a weight of 99 grams.
Features a big barrel measures 1" (25.4mm) across pen grip.
The package comes with two pens with long-lasting metal ink cartridges.
Also comes with a detachable lanyard.
Line size is about 0.7 millimeters.
---
4. The Pencil Grip Heavyweight Weighted Pen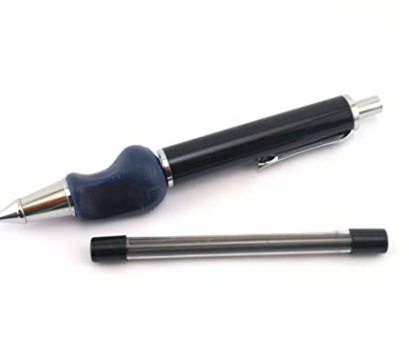 Features
Features latex-free grip and graphite lead refills.
Improves legibility ad prevents writer's cramp.
Eases the stress on the fingers during writing.
Weighs approximately 113 grams.
Available in different colors.
---
5. Adjustable Weighted Writing Pen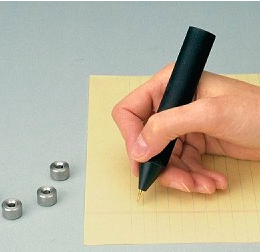 Features
Lightweight pen body provides a comfortable grip.
Features a wide and large barrel that provides a good grip.
Comes with five 10 grams weights, which can be added or removed easily.
Standard ballpoint pen refills.
Overall length is 5 inches and diameter is 0.8 inches.
---
6. Special Supplies 3 Pack Weighted Pens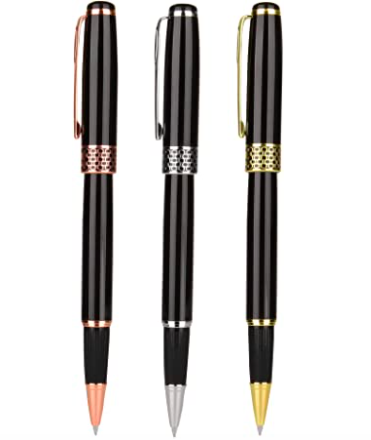 Features
Well-balanced weighted pen set.
More than 10 X weight of regular pens.
Come with crisp black ink for drawing or writing.
Feature a premium 100mm rollerball on the tip.
Offer long-lasting reuse and reliability thanks to an easy-to-refill center cartridge.
---
7. SMOOTHERPRO Stainless Steel Tactical Pen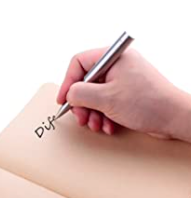 Features
Made of finely CNC machined full stainless steel.
Solid, very heavy duty, and unbreakable.
An emergency survival tool, quick effective self-defense.
2 x Refills (1 is pre-installed and another is coming in the box).
Designed with users' comfort and excellent anti-skid ability.
Pen's dimension: 5.6 x 0.53 x 0.53 inches.
---