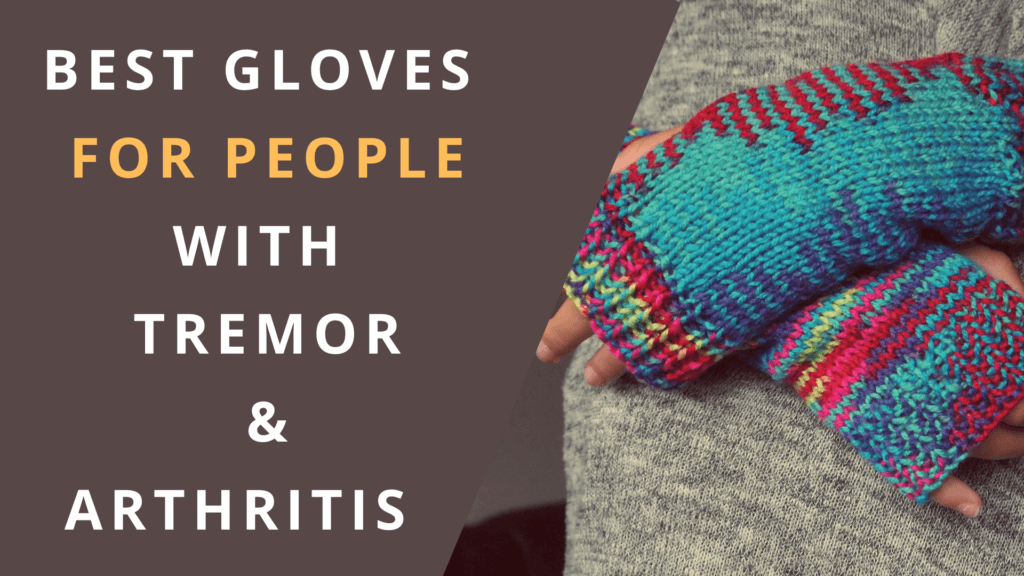 Tremor is the involuntary and rhythmic shaking of hands. People having this neurological condition often feel trouble in performing simple tasks, like drinking from a cup, eating from a plate, or brushing their teeth. Similarly, those with arthritis experience stabbing pains, tingling discomfort, and muscle soreness. For these kinds of people, assistive products are designed that help them to perform their daily tasks without any interference. One such product is the use of adaptive gloves.
Many different kinds of gloves are available on the market. But for most people, it becomes a tricky decision when it comes to buy the right one. Here, we have compiled a list of the 5 best gloves for those suffering from tremor and arthritis. These gloves come with some good features that may help them to perform their daily tasks.
So have a look at the list of gloves below and choose the one that suits you or your loved ones suffering from tremor or arthritis problems.
GLOVES IMAGE

GLOVES SPECIFICATIONS

PRICE

HandiThings Hand Weight Gloves
– Uniquely designed weighted glove has an open palm and loop fingers.
– Made from lycra, lead-free steel shot. Also Contains Latex.
– Comes with different weight options.
– Easier to put on and take off.
– Available in different sizes.
– Requires wash with care. Hand washing and air-drying are recommended.
Check Here

Copper Compression Arthritis Gloves


– Designed for arthritis, but may also be useful for tremor.
– Constructed with 85% copper-infused nylon.
– Extremely comfortable and can be worn everyday.
– Moisture-wicking materials that dry fast, keeping you cool and comfortable.
– 4-Way stretch construction enhances your movements while providing the flexibility
to flow freely.
– Withstand washing and will not lose its function over the course of time.

Check Here

CanDo Pediatric Hand Writing Weights


– Adapted writing gloves with added weight helpful.
– Features open palm and loop fingers which allow the user's fingers
and wrist to move freely.
– Comes with weights of 0.25 and 0.5 pounds for the left and right hands.
– Diameter: 4 inches long, 3 inches wide.
– Available in black and blue colors.
Check Here

Comfy Brace Arthritis Hand Compression Gloves


– Best for People with Arthritis.
– Made of high-quality cotton spandex.
– Features an almost seamless design and discreet stitching.
– Gloves can be worn day and night and during everyday activities.
– Open finger design allows you to grip and feel objects, touchscreens, and more.
– Smart seam stitching provides ultimate durability.
– Gloves dimension: 4.8 x 3.58 x 1.14 inches; 1.76 Ounces.

Check Here

Vital Salveo-Fingerless Compression Arthritis Gloves


– Suits those with Arthritis.
– Features mild compression that enhances circulation and relieves pain and stiffness.
– Breathable, lightweight, elastic, durable, and comfortable to wear.
– Also cover most of the middle knuckles and thumbs.
– Comes with a non-slip in the palm that could grab things easily.
– Overall dimension: 9.29 x 6.1 x 0.75 inches; 2.61 Ounces.
– Available in black and grey colors.
Check Here